Announcement: Top 6 Inflatable Manufacturers Leave IAAPA to Start a New Road Show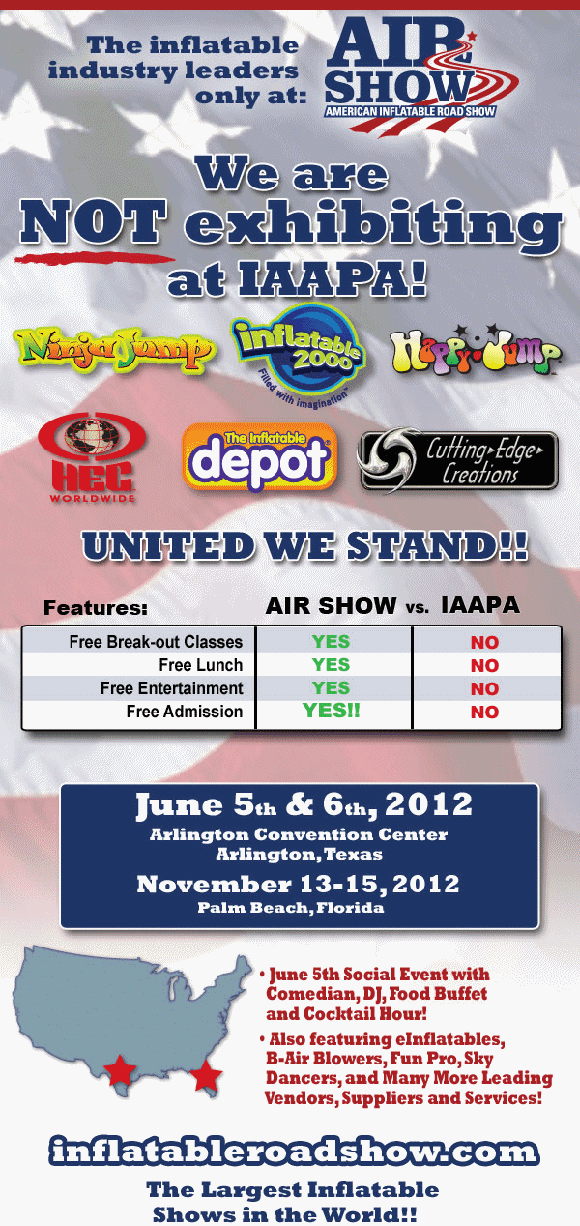 American Inflatable Road Show
AIR SHOW – The American Inflatable Road Show, started by the top 6 manufacturers: Ninja Jump, Inflatable 2000, Happy Jump, HEC Inflatables, The Inflatable Depot and Cutting Edge Creations will hit the road this year and setup in Arlington, TX and Palm Beach, FL
Unlike IAAPA, the admission to the road show is FREE! I strongly suggest, if you can make the trip – do so. Wouldn't you like to have the best of the best in one location where you can get quality, original products for a good price?
Free Registration Now Open!
Check out the full line up for vendors and register to attend the Inflatable Road Show here.
One Response to "Announcement: Top 6 Inflatable Manufacturers Leave IAAPA to Start a New Road Show"