CEC's Inflatable Trade Show in Minnesota – April 25th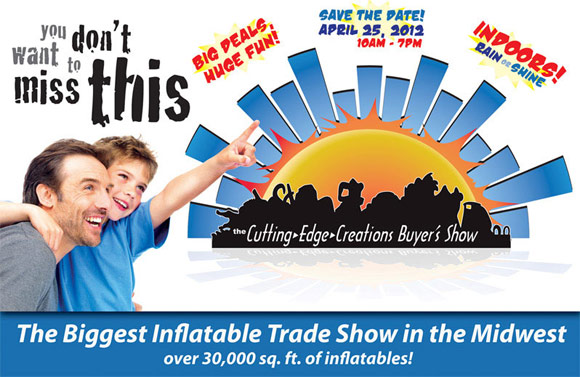 Cutting Edge Creations is organizing a one day only Buyer's Show where you get to check out the inflatables before purchasing! This is a one day only event on April 25th, 2012 at the Soccer Blast MN Indoor Arena in Minnesota. They will offer fantastic deals on all instock inflatables.
The show takes place indoors at a 30,000 square foot facility with over 25 inflatables on display – so bring the kids! Refreshments and snacks available at the cafe. This event is going to be fun for the whole family.
Event Location
3601 West 145th Street, Burnsville, MN 55306 Map it
Located at the Soccer Blast MN Indoor Arena, just 20 mins away from the Mall of America.
For more details about the trade show visit CEC's website here.